Return Policy
Before shipping, our codes are automatically checked for validity with WotC. <Technically speaking: We connect to the same API WotC use to redeem codes in-game to check code validity without actually redeeming the code.> As such, we can guarantee all our codes are valid at the moment of shipping. However, if you have redeemed a similar code before, your MTG Arena account may not accept an otherwise valid code, as there is a limit of uses per account. As we cannot check your account, it is the customer's responsibility to know what codes they have redeemed. <To our knowledge, it is currently not possible to automatically check what codes are redeemed on an account.> If you find out you have purchased a code from us that you can't use, please use our return service. In the unfortunate event of a code redeeming for something other than advertised, please take a screenshot and contact customer service.
Refund
Please visit the Order Details page to request a refund for a code. The code will be offered to other customers, and once re-sold (usually within 24 hours), you will automatically receive a store credit refund. You can also refer to this blog post for detailed instructions.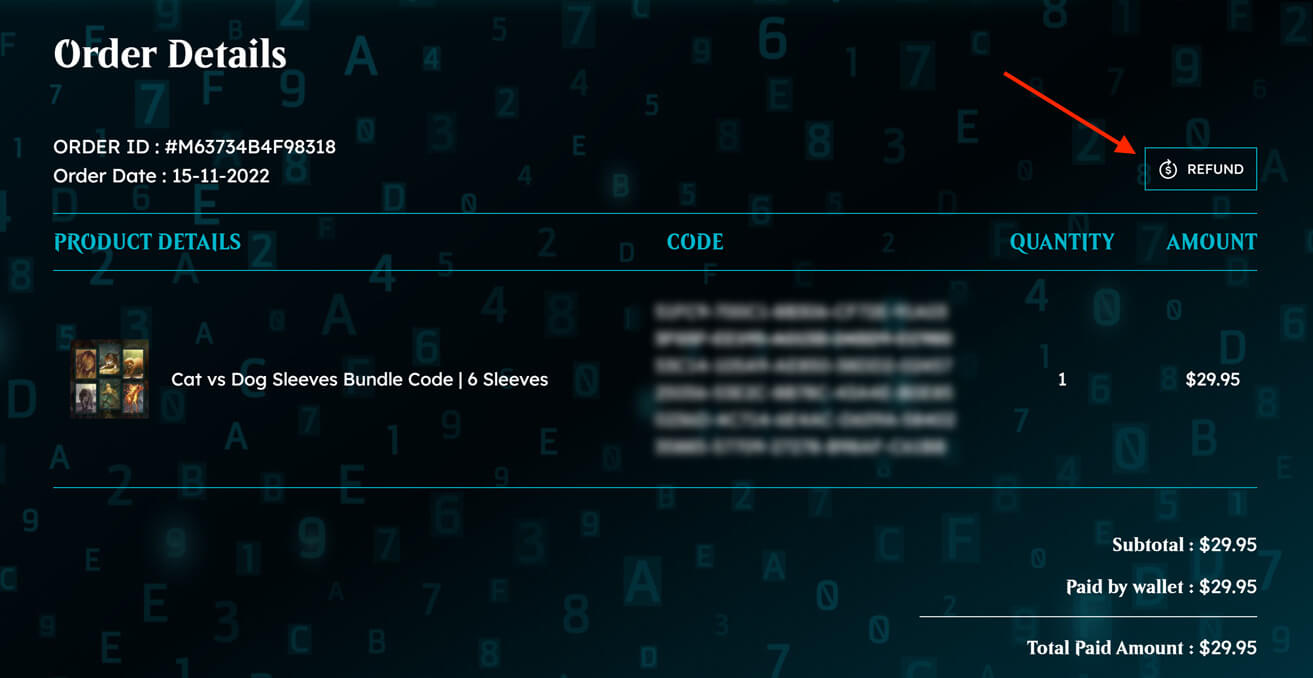 If you have any doubts or questions you can always contact us at [email protected].