Automatic Code Refunds
Lastly edited by MTGA Codes on 07-Jan-2023
If you have purchased codes from us and they are not working, we hope you have already figured out the cause - you have reached the account limit for that specific code type.
We all know how annoying returning a product can be—connecting with a team, filling out lengthy forms, transaction processing time, all possible obstacles that cost nerves and time.
On MTGA Codes, you can return your codes without contacting a live person - the process is fully automated. Below you can find a detailed description of the refund process.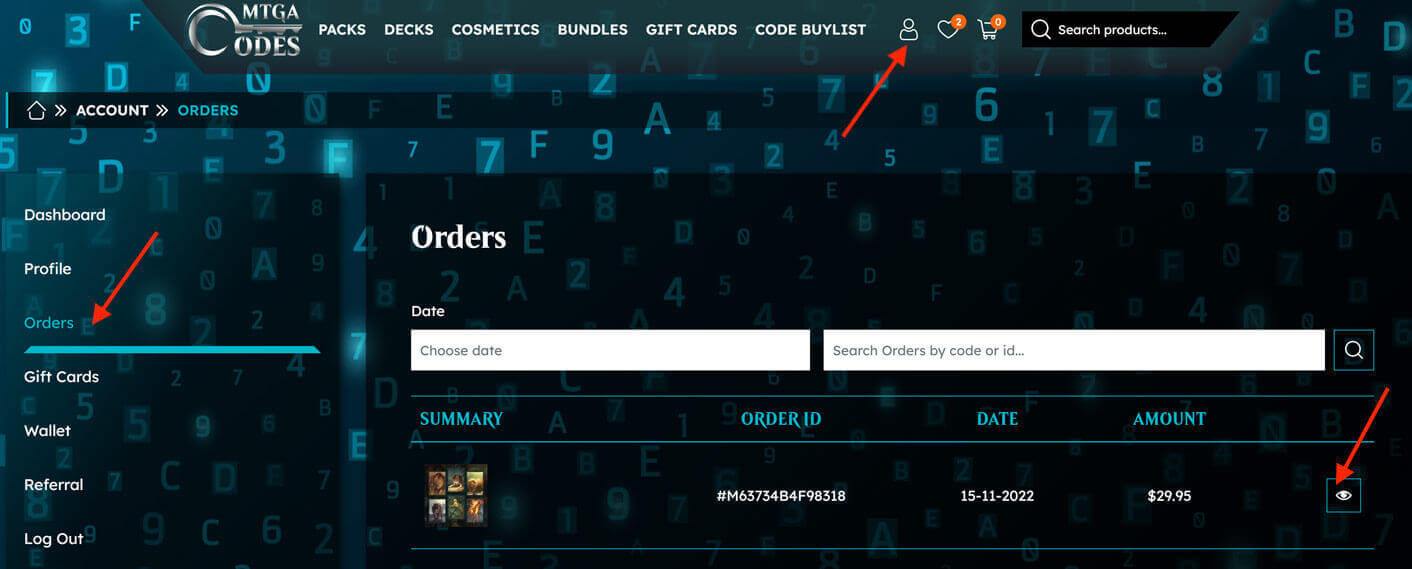 1. To initiate the Automatic Refund process navigate to the order details page of the order with the codes you would like to refund.

2. Once there, click on the Refund button to start the request. A popup will appear with the Automatic Refund Terms & Conditions.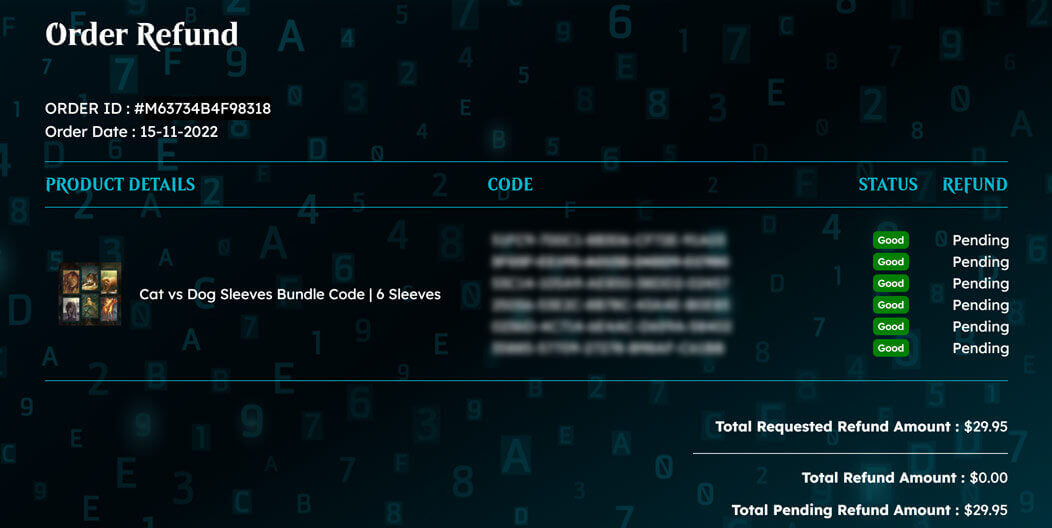 3. After agreeing, the refund will start immediately, and you can check the status of your refund on the Order Refund page. This is accessible from the same button you used to start the refund.
4. When some codes are re-sold, they will appear with the status "Success", and the amount is automatically added to your wallet. You can immediately start using the amount for your orders.
We don't have unsatisfied customers because we value each of you, so if you still have any ambiguity or questions, you can contact us at our support email.
We will reply to you as soon as possible.