Crack The Vault Game
Lastly edited by MTGA Codes on 04-Sep-2023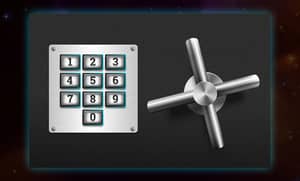 Crack the Vault Game by MTGA Codes
We enjoy codes and games. Wish you have fun playing the game for the MTG Arena Codes Gift Card, as much as we had when designing it.
At the start of the Game, 200 random 4-digit PINs are generated.
Place an order for $10 or more for a chance to win a $50 Gift Card by cracking the vault.
Crack the vault by guessing the correct PIN.
The Game can be played from your profile page under the "Orders" section. (Guest users can also play the Game, they need to log in with the credentials that were sent as an email with their order).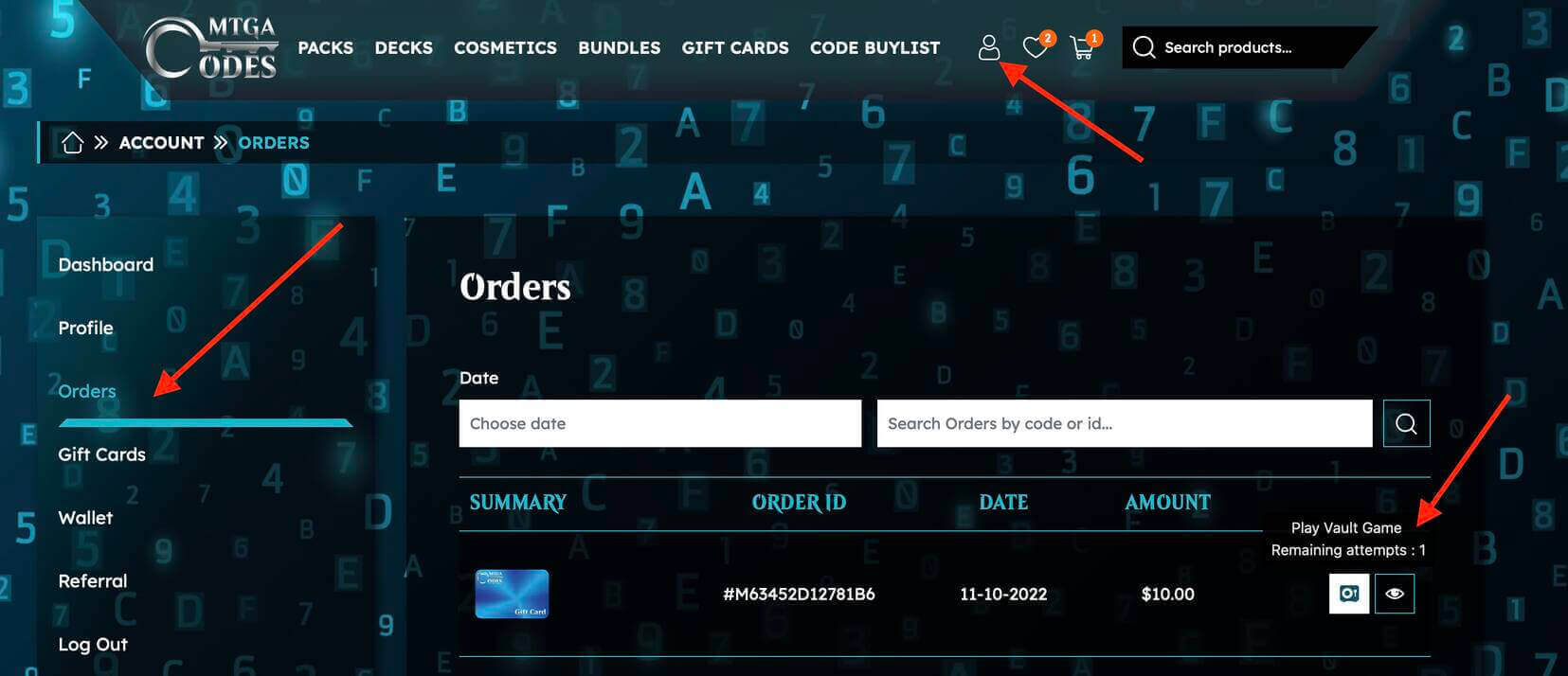 Every time someone makes an incorrect attempt at breaking the vault, the PIN is marked as used for all other players.
If you try a non-existent or already used PIN, you won't exhaust your attempts.
The number of attempts you get is calculated for each order separately.
Each $10 you spend gives you 1 attempt. An order for $25.95 will give you two tries. Two orders for $9.95 will give you 0 attempts each.
If you refund an order, your attempts will be lowered based on the refund amount.
If a previous order was initially eligible for a certain number of attempts but is later refunded, and the refund amount lowers the number of attempts, but you have already used those attempts, the prize will be revoked, even if you win on a future order.
You can try cracking the vault immediately or postpone until more PINs have been exhausted.
When the vault is opened, a new game is generated.
When you correctly guess, the Gift Card will be automatically added to your account.
Current Game
Starting Date: August 22nd 2023 - only purchases made after that date are eligible for participation in the current Vault game.
Remaining PINs - 159.
Chance of winning for a $10 order - 0.63%
Chance of winning for a $30 order - 1.89%
Chance of winning for a $100 order - 6.29%
Good luck, and happy cracking!