MTGA Codes Digital Gift Card
MTGA Codes Digital Gift Card
Lastly edited by MTGA Codes on 25-Dec-2022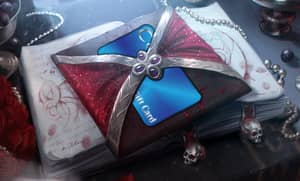 Surprise your beloved ones with a Digital Gift Card by MTGA Codes.
Let them discover the vast universe of digital MTG Arena Codes.
An MTGA Codes Digital Gift Card is the perfect gift for any MTGA player. Jumpstart their collection with booster packs or help them get rare cosmetics to battle other players in style.
The MTGA Codes Digital Card benefits:
Allows the beneficiary to choose any product from our collections
Can be sent by email or scheduled
Instructions to redeem them are sent along with the Gift Card
Has no processing fees
Instructions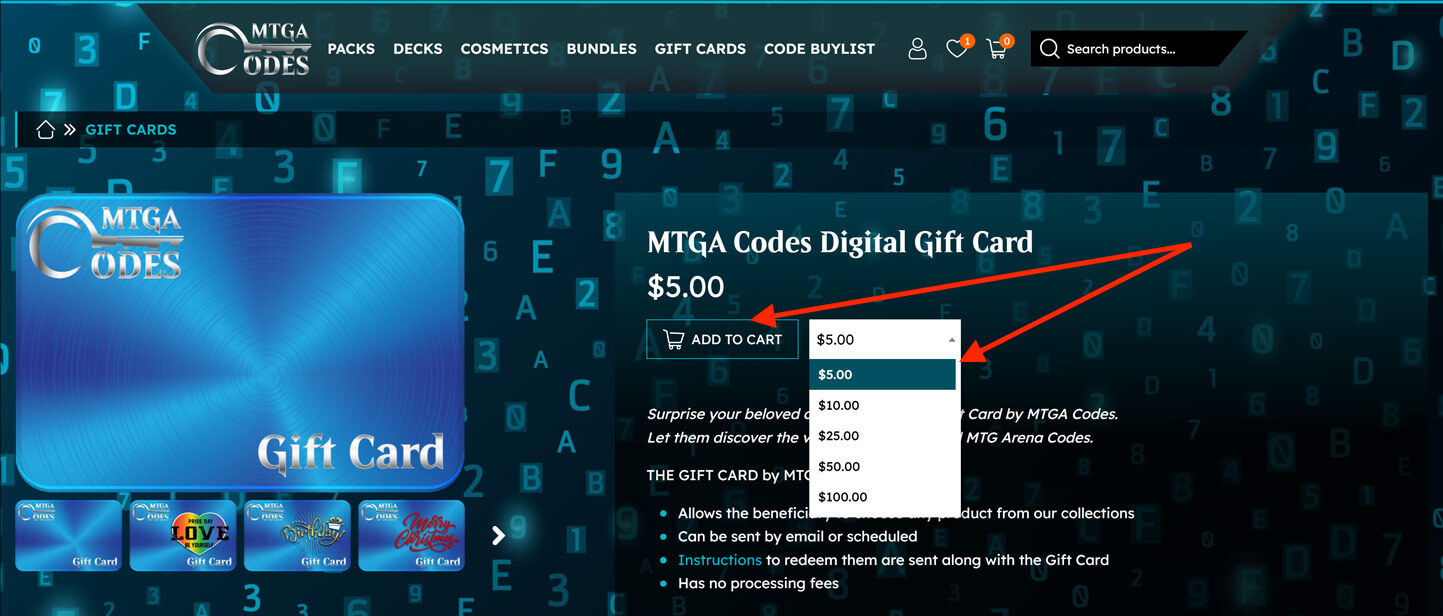 Purchasing a Digital Gift Card is the same as with any other code. Like other products, the Gift Card Code will be revealed immediately after purchase.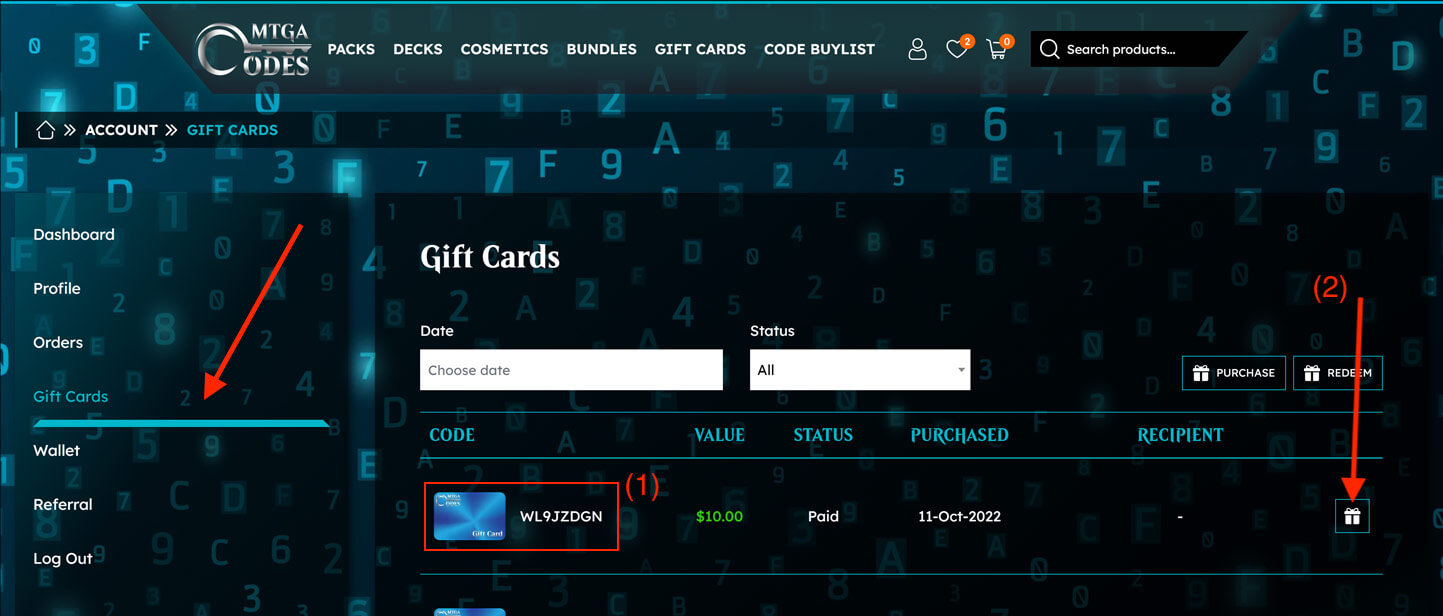 Once purchased, you have two options to send the Gift card:
You can copy the Gift Card Code and send it to your recipient via SMS or messenger of your choosing.
The other option is to send the code by email via the "Send as Gift" button. You must log in to the gift cards section of your profile.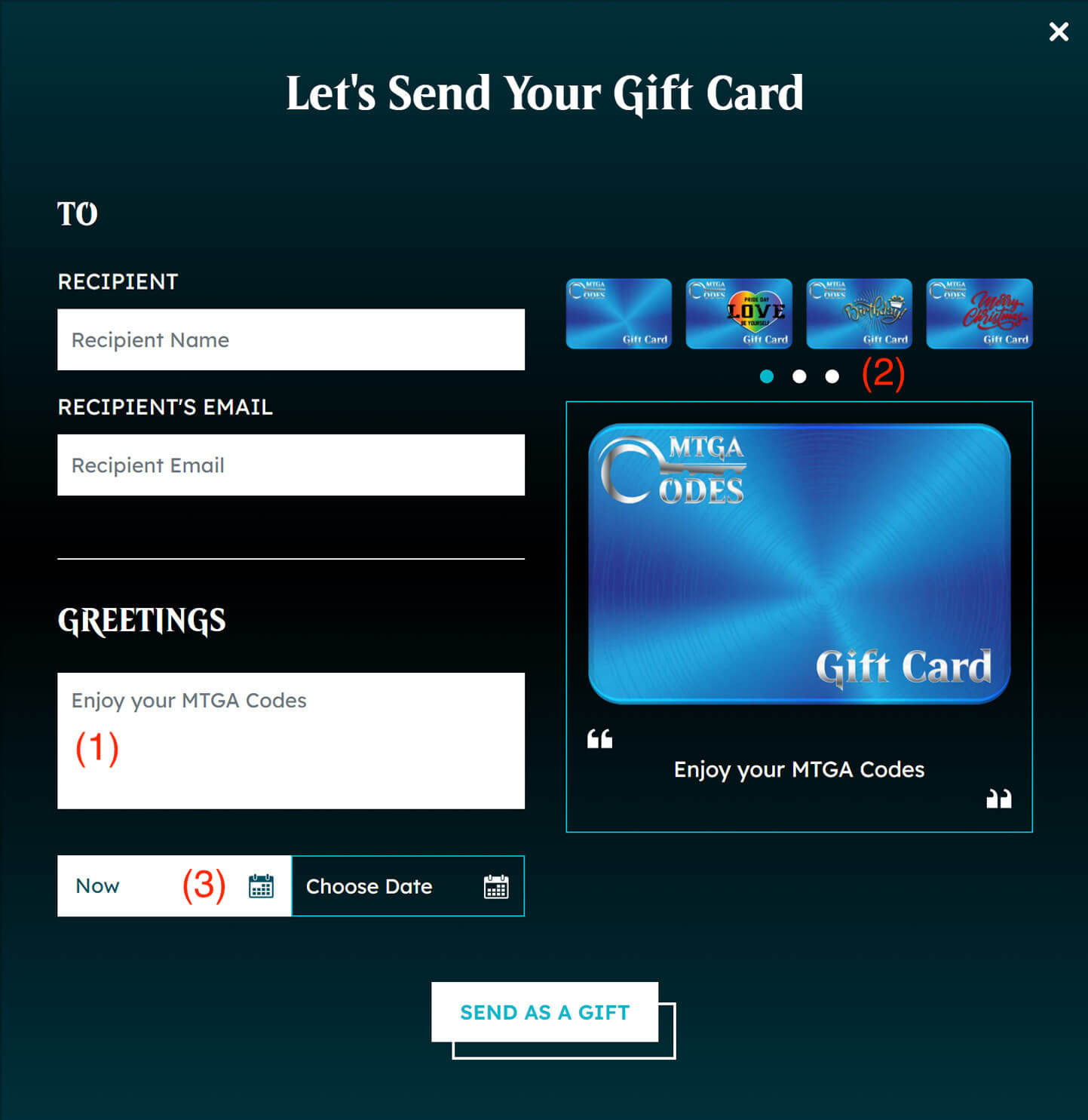 The second option lets you customize the Digital Gift Card:
Personalize your gift card with a greeting, or leave the default one.
Choose the Gift Card design among the templates for different occasions. If you have an idea for a new design, drop us a comment below, and we can include it.
Specify the time of sending - either immediately or on a future date.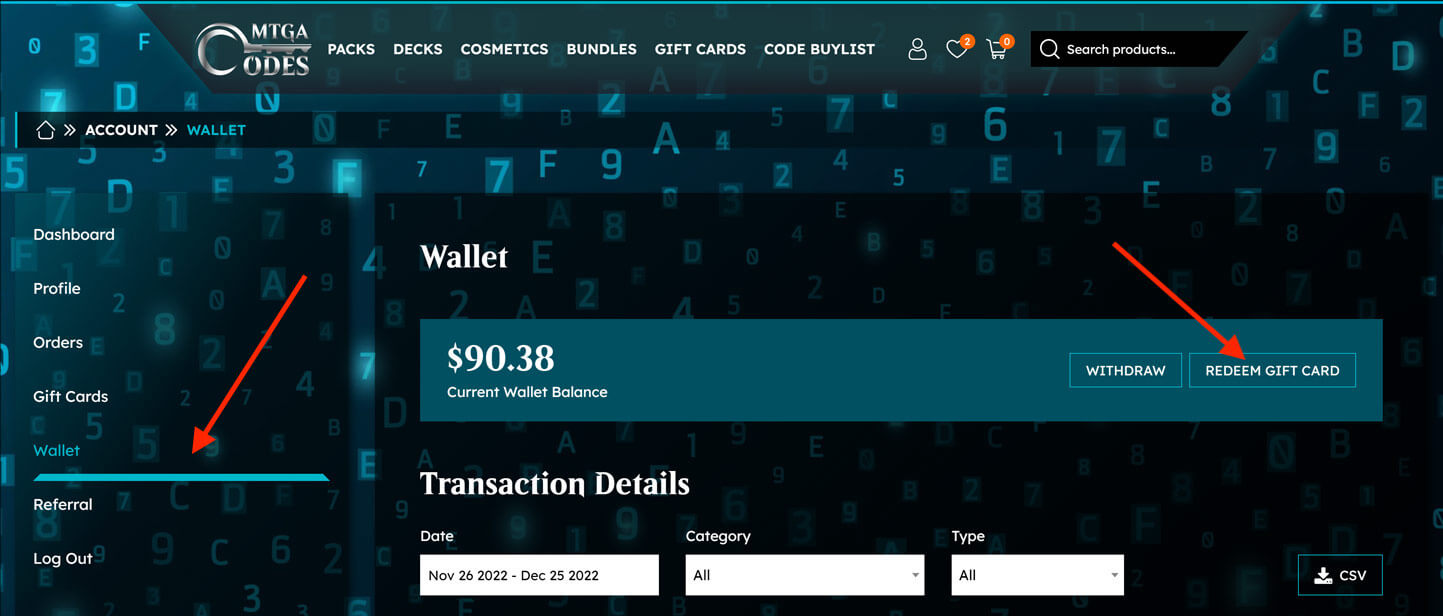 The recipient must log in or register at MTGA Codes and go to the "Wallet" section, where they can redeem the Gift Card Code right into their wallet balance. They can use that balance for many purchases and always check their wallet balance or transaction history.