Referral System
Lastly edited by MTGA Codes on 27-Mar-2022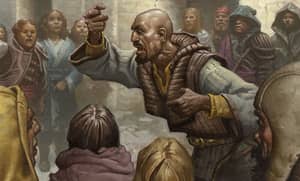 We are happy to present you with our refferal program for obtaining store credit or cash. It is fully integrated with the wallet and the gift card system.
We constantly develop our skills to provide more opportunities and give you a fantastic shopping experience. That's why we invented one ecosystem that integrates commissions payouts and gift card purchases into something called the wallet. So, whenever you receive a commission or redeem a gift card, the amount goes into the wallet. You can spend your wallet balance in several orders and not only for one and use the entire balance. For example, if someone had a gift card with $100 and spent $97, the remaining $3 can reduce the price of the following code. So you can use the wallet to make an entire purchase cost $0 or reduce the price of the following code, and whatever is left unspent, you can also use it later. One other possible use of the wallet is to teach your kids spending habits by allowing them a certain amount per month without giving them access to your credit cards.
The refferal program is integrated with our profile system, and everybody is automatically enrolled. There is no need for separate sign-ups and dashboards - visit the "Referral" page under your profile to get your unique referral code and advertising banners. Just send a link to a friend, and you get a fixed 10% commission of their entire purchase for their order and the next ones. Pile up some commissions, and you can get a complete code for free.
If you are looking for an option to expand your revenue, whether you are a website owner, content creator, or have many followers, our team, MTGA Codes, can give you such an opportunity. The partnership consists of placing our MTGA Codes predesigned banners of different sizes on your site or social media. In this case, you can message us at [email protected] and briefly describe your business so you can benefit from higher commissions than regular users.
Whether you are a content creator or a regular user, when the buyer clicks through your link and purchases, their unique referral code is recorded in our database through the cookies. Thanks to this technology, it is possible to determine from which affiliate partner the connection was made - to whom the commission should be paid and to get a commission for subsequent orders. The only difference between regular users and content creators is that the latter can message us at [email protected] to withdraw the entire wallet balance to their PayPal account.
We are glad to cooperate with you! Do not hesitate to reach us with questions!